Publisher: Feast Magazine
Article: "Sneak Peek: On One-Year Anniversary, Q39 Introduces New Menu Items"
Author: Pete Dulin
May 7, 2015
feastmagazine.com
Next Mon., May 11, six new dishes will make their debut as Q39 reaches its one-year anniversary. The restaurant made a splash in Kansas City's barbeque scene last April.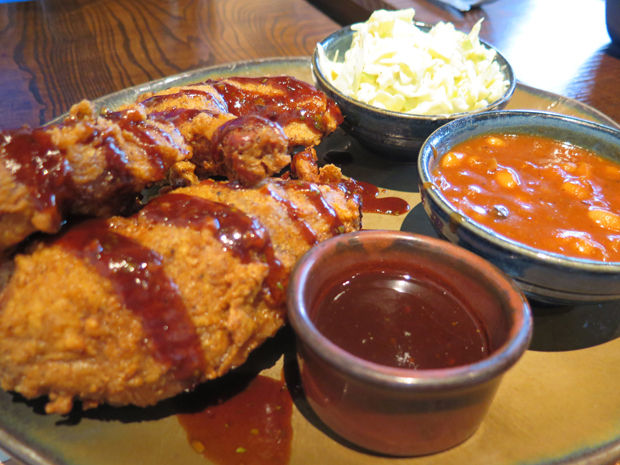 Co-owners Chef Rob Magee and his wife, Kelly, have honed three decades of restaurant experience and award-winning competition barbeque into oak wood-fire grilled dishes and hickory-based barbeque with a healthy approach.
The new dishes add even more variety to a diverse, solid menu built on apple-brined pulled pork sandwiches, Lone Star chopped brisket, smoked and grilled pork belly with white bean cassoulet, housemade chipotle sausage and Tall Grass cheese fondue.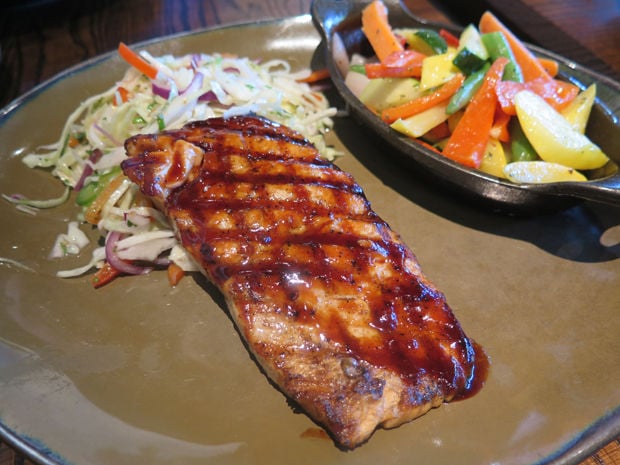 The BBQ Salmon Filet arrives with chipotle BBQ glaze, jalapeño cilantro slaw and seasonal vegetables. This spicy version of slaw offers a change of pace from their normal coleslaw that incorporates green apple for a tart kick of flavor.
"We are introducing the jalapeño cilantro slaw as a side for two new menu items: wood-fired BBQ salmon and Southwest brisket sandwich with chipotle mayo and jalapeño cilantro slaw," says Magee. "The spicier jalapeño coleslaw adds a different dimension of flavor that coordinates better with these menu items than our popular Q39 creamy apple coleslaw."
The smoked fried chicken is smoked for one-and-a-half hours before it is battered and fried. Chipotle BBQ sauce is drizzled on top before it is served. The crispy fried crust envelops tender, juicy meat.
Another sandwich inspires memories of eating a hotdog while watching the home team play baseball at the stadium. However, Magee's version uses pulled pork.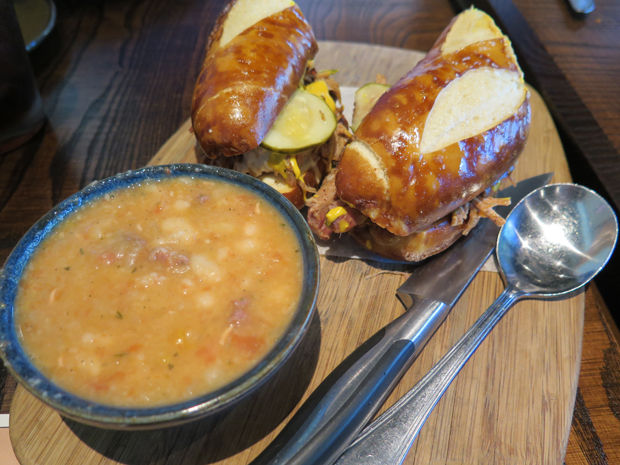 "My inspiration for the Ball Park Pork came from the soft pretzel bun," he says. "I think the yellow mustard, cheddar cheese fondue sauce and pickles pair well with the pretzel flavor. It reminds me of going to the ballpark."
Other new dishes include Mr. Burns, a sandwich of tender sliced burnt ends, chipotle BBQ sauce, pepper jack cheese and crispy fries and a burnt end appetizer with house-made cornbread. The fudge brownie dessert, served in a creme brûlée dish, is topped with vanilla bean ice cream, caramel, chocolate sauce and pecan. It's a crowd-pleaser. Their new float uses Root Sellers' Row Hard root beer (6.7% ABV) and tastes likes a creamy root beer float with beer in it.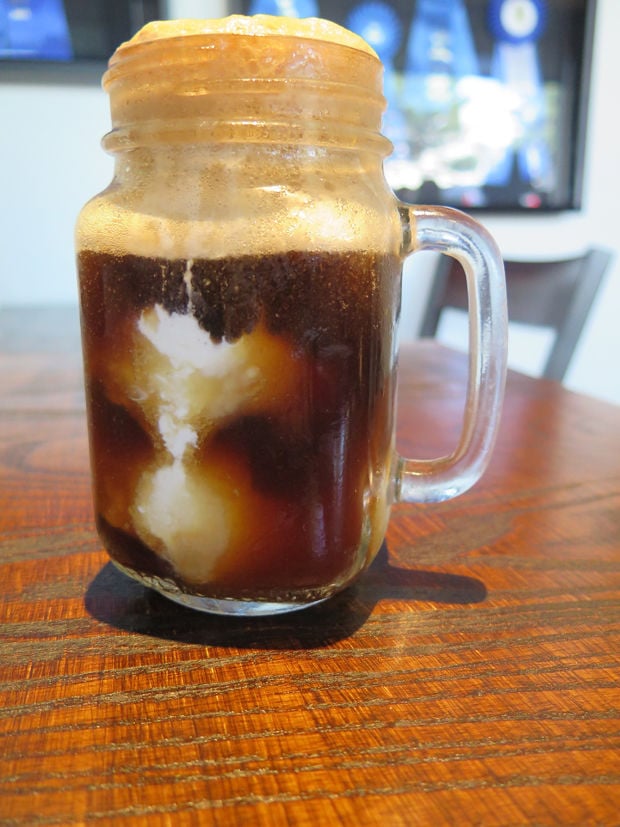 Looking back after being in business for one year, Q39's owners are pleased with the popular response to their vision of barbeque.
"We weren't expecting to be embraced so wholeheartedly, so quickly, with so many other good BBQ places in KC," says Magee. "Our new menu will continue to offer the favorite barbeque items along with new options for adventurous foodies."
Bolstered by a successful first year, Q39 anticipates expanding their current facility and opening an additional location in the next year.
Q39, 1000 W. 39th St., Westport, Kansas City, Missouri, 816.255.3753, q39kc.com